13 days to discover Italy? You can do it!
Travelling to Italy can sometimes feel a bit like being a kid in a candy shop. There's so much on offer, it's hard to know where to start.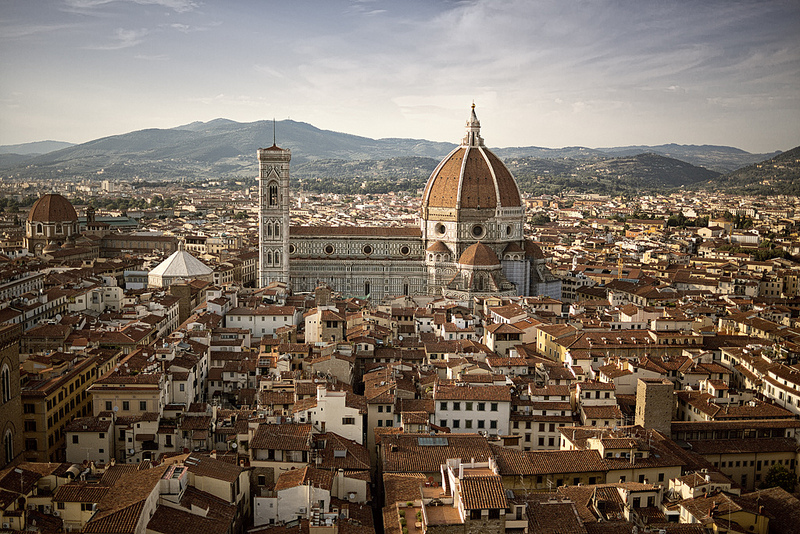 But with the right help (tour guide, anyone?), you can make your way from Venice to Rome in just 13 days and 12 nights. Here's how…
Venice
Venice is a city of culture, sophistication, delicate glassworks, artisan flair and … fun. Yes, you heard right. F-U-N. Nearby islands Murano, Burano and Torcello are only a boat ride away. And what better way to discover a new restaurant or pocket café than from the cushioned seat of your gondola?
Florence
If you love art, you will love Florence. Home to Michelangelo's David, Botticelli's Venus and Brunelleschi's jaw-dropping cathedral, it is hard not to be impressed when you visit the Tuscan capital.
Equally impressive but away from the hustle and bustle of the city centre are the region's famous vineyards, which attract tourists year round keen to taste a drop of a family-made red. And relatively close proximity to the medieval towns of Siena and San Gimignano and costal city of Pisa make it the ideal base for anyone keen to see and discover Italy.
Rome
The capital of Italy and arguably one of its best attractions, stepping inside Rome gives you a rare insight into what life must have been like for the ancients. It is quite literally a theme park of archaeological sites, with living wonders jutting out of each street corner. On a balmy summer's day with the salt air from the sea breezing past, it is one of the few places in the world that will actually leave you short for breath.
Things to see aside from the (cough) Colosseum, Forum, Domus Aurea, Pantheon, Vatican, Trevi Fountain … I recommend Il Gelato di San Crispino.
Making Rome your base means you are also in driving distance of Naples, Sorrento, Mt Vesuvius and the film-perfect Amalfi Coast.
So make sure to pack a scarf, oversized sunglasses and a luxe-looking watch as you step into the Italian sunset.
Do you like this idea? Discover our tour "Treasures of Italy" or contact us for a customised tour!