Catholic wedding in Florence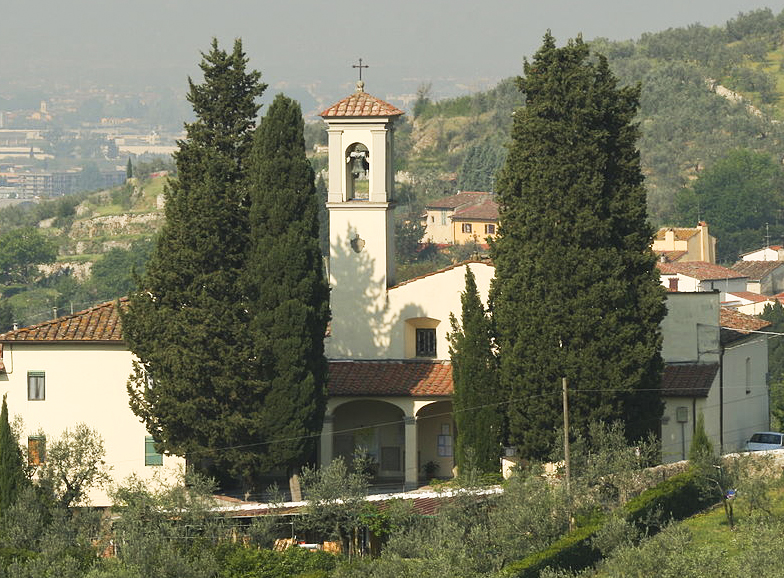 Kathy and Brian have both Italian origins, but had never gone to Italy.
Their dream was "coming back home" for the most important day of their lives and knowing the country travelling around. They decided to get married in Florence, as ideally located to discover Tuscany: a beautiful, historic and relaxing land.
They wanted to have a religious wedding, due to their strong Catholic faith.
For Kathy, Brian and their families, we rented in exclusive a beautiful 15th century Villa in Florence neighbourhood. The couple travelled with their parents, Kathy's sister and his husband, Brian's teenager brother and sister. Everybody had their own luxury apartment and privacy. The Villa is property of a noble, but very friendly and welcoming family.
The couple had chosen to get married in the morning, therefore the day started early. At 8 am the coiffeur and the make up artist were ready to take care of the bride. At 11 the wedding started: some people of Kathy's family arrived from Piedmont and their meeting was very moving… as ceremony was!
The chapel was lovely and elegant , with white roses all around, matching Kathy's bouquet. The wedding reception was prepared under the supervision of the lady owner of the Villa, who is also a skilled chef.
The group spent an unforgettable week in Tuscany and was now ready to discover other beautiful Italian towns.