Wedding vows renewals in a Chiantishire castle
Would you like to renew your wedding vows in a lovely castle of the famous Chiantishire? We could arrange an unforgettable event, just like this…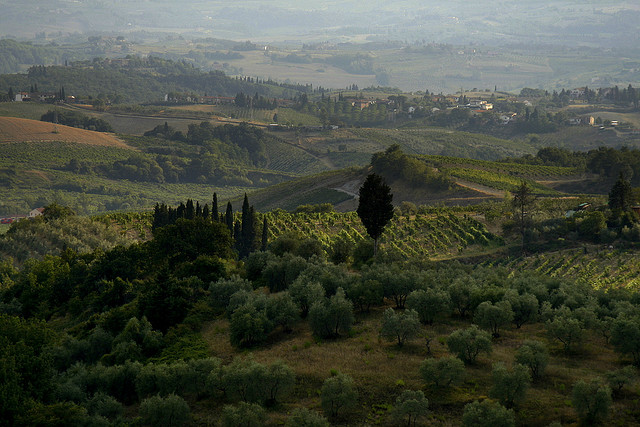 WHO: Dana & Bill
WHAT: wedding vows renewals
WHEN: April
WHERE: Castle in Chianti
WHAT WE HAVE ORGANIZED: transfer to the castle by a vintage car; symbolic ceremony held by a Baptist Minister; flower decorations; make up and hair dressing; photographer; wine tasting; hot air balloon ride over the Chianti.
Dana and Bill met in 1992 in Florence, where both attended a school of art. In 2002, they got married in their home town in the United States.
In occasion of their 10th wedding anniversary and after 20 years from their Italian experience, they wished to renew their wedding vows in Tuscany, where they met for the first time. They were looking for an intimate event, just for the two of them, unique and in a fairy-tale location.
For their blessing ceremony, we chose the lovely chapel of a wonderful castle in Chianti area. To reach the location , we rented a fabulous wedding vintage car with chauffeur.
After a wine tasting in the old cellars of the castle, they were ready for their once-in-a-life romantic experience: an hot-air balloon ride at the sunset over the splendid Chianti countryside.
They left Italy full of past and present sweet memories, that they will keep in their hearts, forever.