Cooking class in Tuscany Countryside & all over Italy
Enjoy a cooking class in the enchanting frame of a Medieval castle located in the lovely Tuscan countryside. The Castle has a functional kitchen where professional chefs held cooking classes. Guests are divided into small…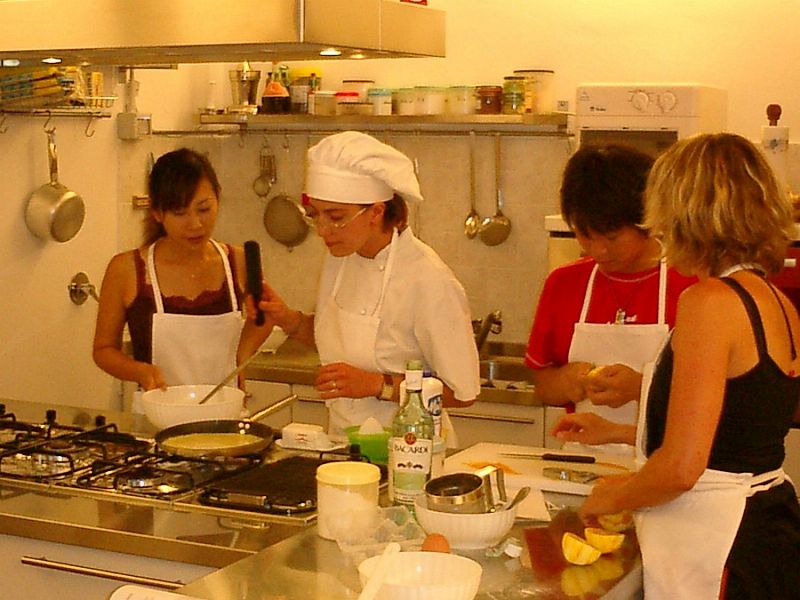 Enjoy a cooking class in the enchanting frame of a Medieval castle located in the lovely Tuscan countryside.
The Castle has a functional kitchen where professional chefs held cooking classes.
Guests are divided into small groups to learn at perfection the secret of Tuscan culinary tradition.
At the end of each lesson "students" will taste what they prepared during the day, ending with good food and superb wine a perfect day that they will never forget!
To keep good memories of this experience, they will receive nice presents such as caps, aprons and recipes.
The castle has also an ancient wine cellar that guests can visit while they learn about the history of wine, from the grape harvest to the conservation of the product.
The gallery next to the hall is the ideal setting for tasting typical Tuscan products, first of all various kinds of superb red wine, delicious extra virgin olive oil, local cheese and cold cuts.
This is just one of our amazing locations.
Courses are available in all areas of Italy and may be held in beautiful castles, lovely farm houses, historical houses and directly at customer's accommodation.