Sale, sale, sale! Outlet shopping in Florence
If you like a bargain, you will love shopping in Florence during the famous January sales. Starting on Jan. 4, the fashion city swaps Christmas lights and New Years Eve parties for the mall –…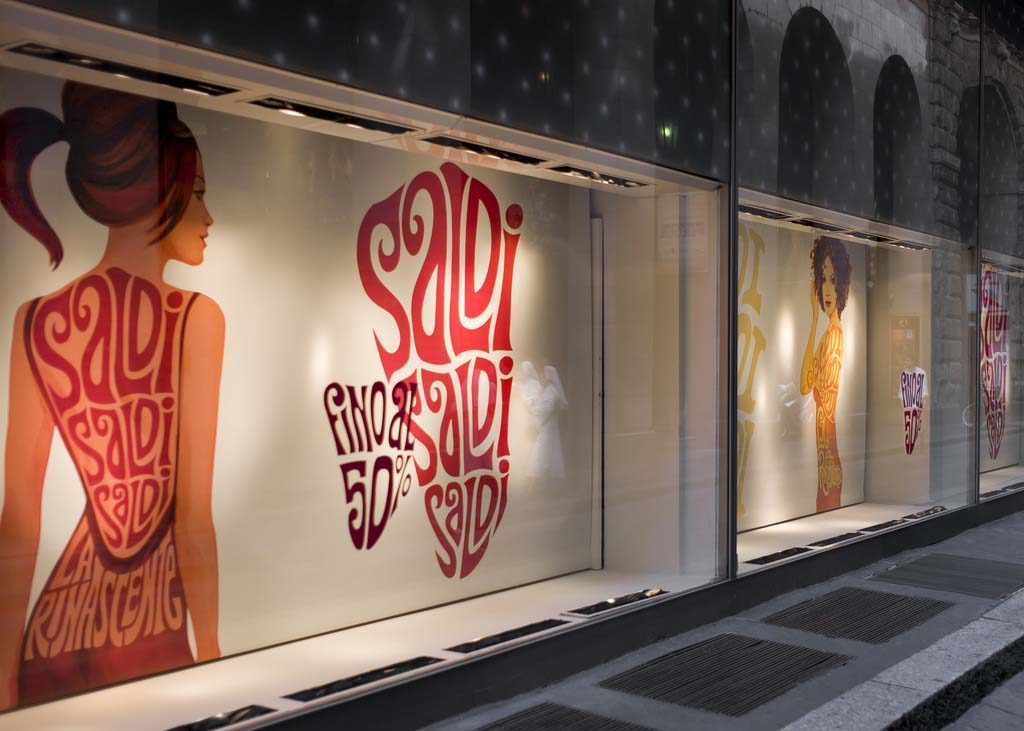 If you like a bargain, you will love shopping in Florence during the famous January sales. Starting on Jan. 4, the fashion city swaps Christmas lights and New Years Eve parties for the mall – with major discounts on the country's best-known brands. Which means … you can lay your hands on that Roberto Cavalli dress or Salvatore Ferragamo boots you have been after for a fraction of the price!
Where to go for 30–70% off discounts
The Mall aka Tuscany's luxury fashion outlet is the first place to head to when the sales start. It stocks everyone from Dior to Balenciaga, Alexander McQueen to Burberry, Valentino to Pucci, Yves Saint Laurent, and much more.
The Mall Luxury Outlet, Via Europa 8, 50066 Leccio Reggello (FI) – Tuscany – Italy
10am – 7pm (Monday – Sunday)
Barberino Designer Outlet is heaven for the fashionista. Brands here appeal to younger audiences but that's not to say there isn't something for everyone. If you like Missoni, Desigual, Guess and Baldinini, you're in the right place.
Barberino Designer Outlet, Via Meucci, 50031 Barberino di Mugello (FI), Italy
10am – 8pm (Monday to Friday), 10am – 9pm (Saturday to Sunday)
Fashion Valley is located just outside the city in Reggello. You can find a mix of luxury goods, accessories and homewares featuring first line and outlet line collections.
Ruota al Mando, 50066 Reggello, Florence, Italy
Open 7 days a week from 10am to 7pm
Space Outlet Prada stocks the complete Prada line – Prada, Miu Miu, Helmut Lang, Prada Sport and Church.
Via Levanella Becorpi, Localita Levanella, S.S 69,
Open 10:30am-7:30pm (Monday to Friday), 9:30am-7:30pm (Saturday), and 10:30am-6:30pm (Sunday)
Smart Shopper: Things you need to know
Major shops in Florence are usually open from 10am to 7.00pm, with smaller boutiques closing for lunch from 1–3.30 pm and closing on Sundays.
Sales start just after the Christmas break, Jan. 4, and are usually quite generous. But if you are happy to wait a week, you can find real bargains when price drop for a second time.
Finally, if you are shopping at local markets, take cash.
If you want discover all the secrets of shopping in Florence and its surroundings, check out "Shopping in Florence" a 4 days tour that will see you enjoy a great shopping, or contact us for a customised tour!