'Bomboniere' – Italian wedding favors
If you are near to your wedding in Italy and would like to offer your guests a little souvenir of the most beautiful day of your life, you should definitely think to favors. In Italy…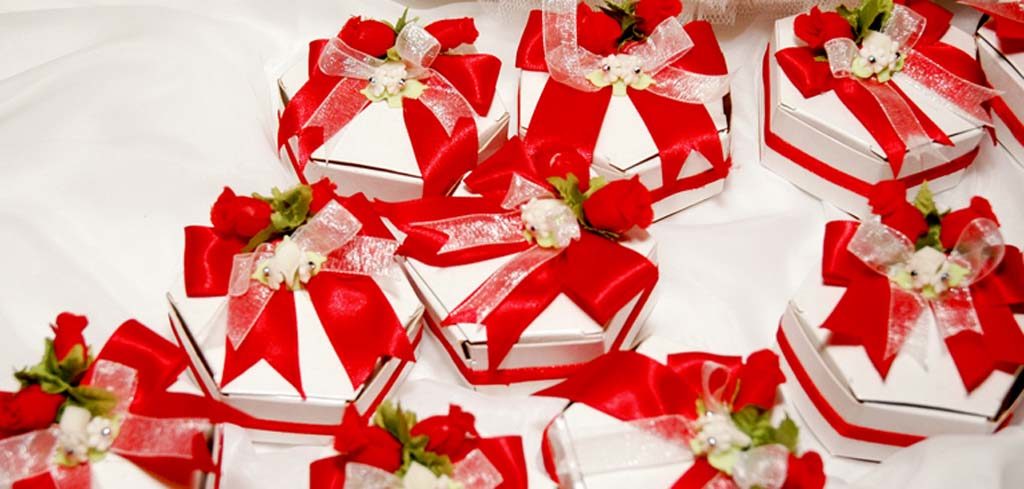 If you are near to your wedding in Italy and would like to offer your guests a little souvenir of the most beautiful day of your life, you should definitely think to favors.
In Italy they are called "Bomboniere" and their origins are exactly from there.
Favors may be of different shapes and materials: the most common are little carton boxes or mini bags made of cotton or satin, tied with coloured ribbons. They are often adorned with dried natural flowers or artificial flowers made of silk or paper.
They are often given accompanied by a small gadget made of silver, crystal or porcelain.
Favors contain sugared almonds, called in Italian "confetti", which must be put inside a piece of tulle, with the data of ceremony (names, date etc.) printed on a little card.
Sugared almond must be five, as they symbolize health, wealth, happiness, fertility and long life.
Confetti can be made in many forms and colours, using different ingredients.
White is for wedding, Holy Communion and Confirmation, pink or light-blue for the Baptism respectively of a baby girl or a baby boy, red for a graduation, silver or gold for 25th or 50th year of wedding.
A different and new type of favor is the Favor Cake or "Torta Bomboniera" as it is called in Italy.
They are made using little carton box forming, each one, a tier of a "cake".
Inside each box there are the sugared almonds, while, on the top, there are glued fine objects made of various materials and shapes.
Contact us for a custom quote for your dream wedding in Italy!