Tuscany in spring
Tuscany in Spring is like a talented painter's picture: it is a feast of colours, perfumes and flavours, new energy, nature's rebirth. You can breath fresh air everywhere and the landscape evokes joy and happiness.…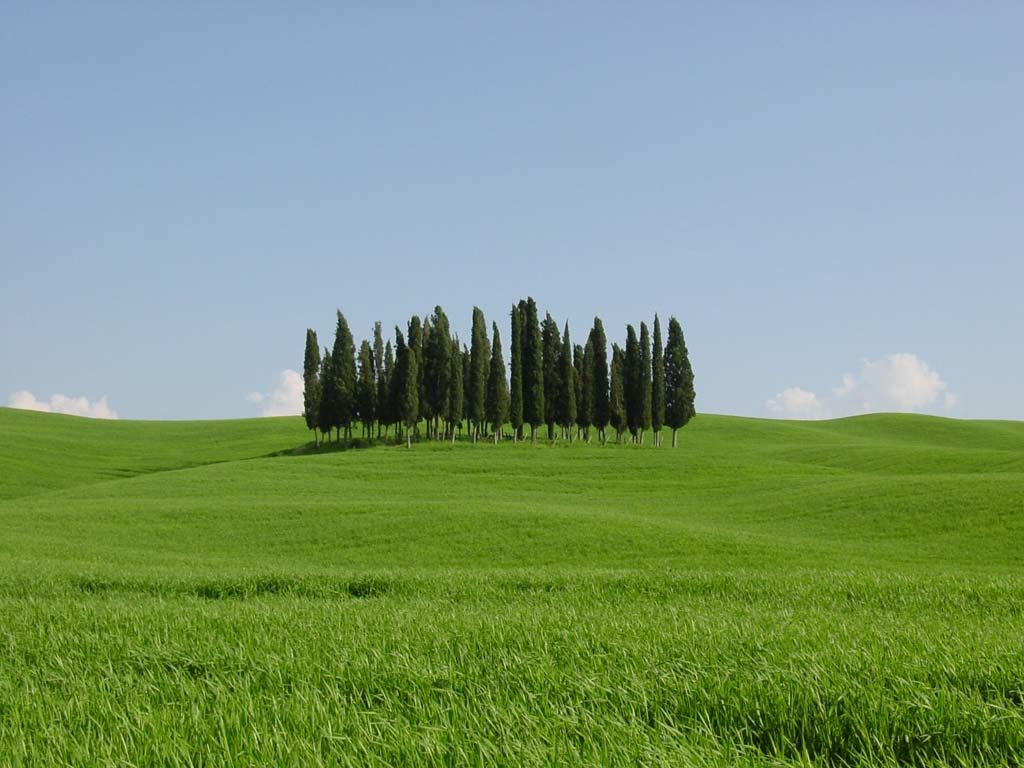 Tuscany in Spring is like a talented painter's picture: it is a feast of colours, perfumes and flavours, new energy, nature's rebirth. You can breath fresh air everywhere and the landscape evokes joy and happiness. This is indeed the ideal period for a wedding or a vow renewal ceremony and, generally speaking, for a relaxing break after a hard, long winter.
Imagine yourself here: you are in the heart of Italy, surrounded by Medieval hill towns, gray-green olive groves and sloping vineyards, bounded by single files of darker green cypress trees.
You appreciate good food and you are in the mood to enjoy a leisurely lunch in the nicest family-run "trattoria" in the country, to buy the finest bread, cheese, extra virgin olive oil or estate-bottled wine…..
Tuscany is a charming land, equally blessed by the genius of man and nature, and often by the combined efforts of both. Snaking sandy roads leading to rust-coloured farmhouses and moss-coated castles, symmetrically rounded hilltops surmounted by towns so homogeneous as to seem one single building.
Tuscany will enchant you because it holds together as a region, from the tiniest hamlet to Florence the Magnificent. For the living proof, take a short walk one day along the sides of the Belvedere in Florence: you will leave behind the traffic and suddenly find yourself strolling down quiet lanes bounded by tall stone walls, cypress trees and creamy-coloured villas.
You could be anywhere in Tuscany, and we dare you not to fantasize about living here!
Discover our "Short break in Tuscany" tour to enjoy this amazing land!